We consider a "new voice" to be a writer who hasn't had more than one book or two professional short story sales yet. Prizes include cash and publication alongside established writers of literary metaphysical and speculative fiction. To learn about the kind of fiction we publish, please see MCP Style & What We're Seeking. We reserve the right to extend the contest deadline if we are not receiving enough entries, and/or not to award some or all of the prizes. For current contest details read on.
We will be open for 2016 contest submissions from Sept 15-Nov 30, 2016 – March 31, 2017.
This year's contest is open only to Native American writers, and other writers who identify themselves as part of an indigenous culture, from elsewhere in the world. Please indicate which culture you are part of and your connection to it in your bio.

Prizes:
First place: $100 and publication
Second place: $75 and publication
Honorable Mention(s): $50 and publication
You must be signed up for our mailing list in order to be entered. This is because we are building a community of writers.  We also hope you will engage with us on your social media platforms of choice. You can find us on Twitter @metacircuspress, and Facebook (MCPress).
Length: 500-6000 words. Fee: $0 (Normally the fee is $5 per entry, but this year we will waive the fee in support of indigenous writers.)
Simultaneous Submissions: No.
Multiple Submissions: Yes, you may enter up to two stories.
Reprints: No.
Response Times:  We will either announce winners, or announce that we are extending the contest, within 2 months of the end of the submission period. Follow the Circus to be sure to receive all of the latest news.
Formatting: Work must be free of typos and professionally formatted. If you need guidance, we highly recommend you follow William Shun's guide.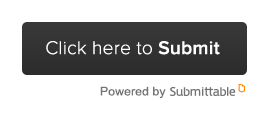 Follow the Circus
Follow the Circus and once a week we'll send you some beautiful strange:  free short fiction, reviews of recommended books, book releases and giveaways, and other fun stuff. And we'll let you know when we we're open for submissions. Your information will never be shared and you can unsubscribe anytime.